*** (NOTE: If you are changing your password BEFORE the password expiration is turned on for your account, see the FAQ item "How Do I Change My Password in the IAM Service?")
---
The NCEdCloud IAM Service has been upgraded to enforce the expiration of employee passwords. All employees will be required to change their IAM Service password every 90 days. The initial password expiration period will begin with a pilot LEA on March 29, 2016, and will continue statewide, beginning April 4, 2016.
Once the password expiration policy is turned on according the schedule below (alphabetically by employee's last name), you will be prompted to change your password when you try to login (if you have not changed your password within the last 90 days).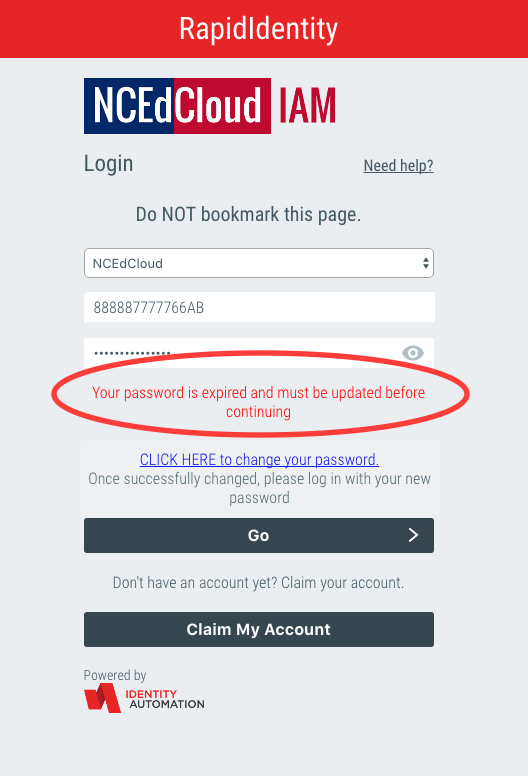 Otherwise, you will not notice any difference logging in until you reach 80 days from your last password change. At that point you will begin to see a pop-up message that warns you your password will expire in 10 days (or the number of days left until you reach 90 days from your last password change).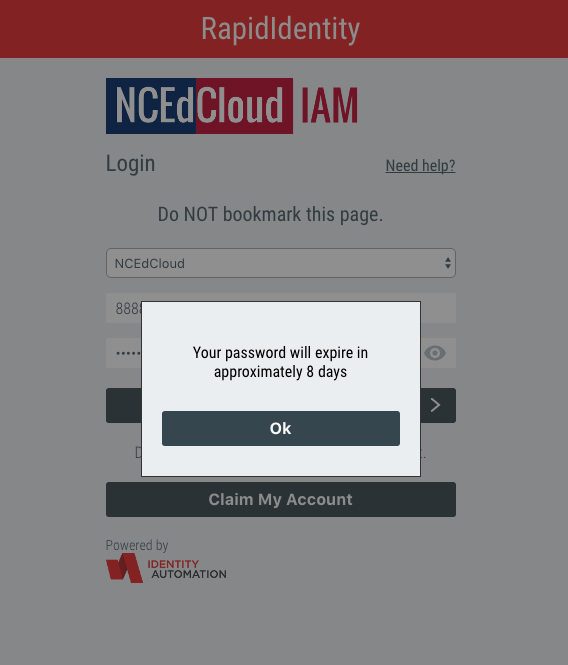 ** Users will not receive an email message about password expiration in the IAM Service, as not all users have a valid email entry in the service.
Additional information on Employee Passwords can be found in the FAQ section of the IAM Service Website.
When will employee passwords initially expire?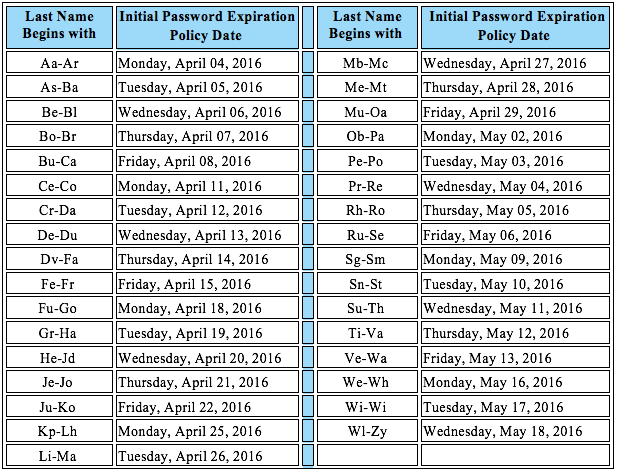 LEAs and charter schools can also opt-in to implement a student password expiration policy. Student password expiration can be implemented based on the following criteria.
The entire LEA or charter school

Only students in grades levels 6-13

Students in grade levels 5 and below.
To opt-in to student password expiration for the IAM Service, please submit a ticket to MCNC at support@ncedcloud.mcnc.org.
Published Date:
Wednesday, March 23, 2016 - 15:00