As of Friday July 1, 2016, all support calls from LEAs and Charter Schools related to the NCEdCloud IAM Service should be placed with the DPI Technology Support Center (TSC). MCNC no longer handles support for the NCEdCloud IAM Service (as of June 30, 2016).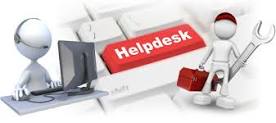 * Please note only PowerSchool Data Coordinators, Tech Directors, LEA Administrators and LEA Data Auditors are authorized to escalate support issues to the TSC – LEA faculty and staff must first notify their IT Support team of problems, and if the problem cannot be fixed locally, the issue may be escalated.
Note: MCNC will continue to initiate the target application fulfillment process and manage the delivery of Target Applications and provide appropriate end-user documentation via this website. Office hours and webinars on the IAM Service will also be held by MCNC as needed.
Published Date:
Wednesday, June 15, 2016 - 09:15