NCEdCloud IAM Service Support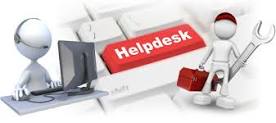 Here are a few things you might want to check first:
A FAQ (frequently asked questions) on the IAM Service - see navigation tabs along the top of this page
For New Users - How to Claim My Account (How to Claim and IAM Service account, Video on Claiming, etc.)
And IAM Service Updates in the News section
If you don't find an answer here, please report the issue following your normal local Technology Support process or contact your local Home Base/PowerSchool Coordinator.
Problem Escalation
The NC DPI uses the Remedy on Demand ticketing system
Some Highlights:
Using their

NCID username and password

, designated

PowerSchool or Home Base Coordinators

will submit and manage requests for support via the new Remedy web portal*.

T

he URL address to the new portal is:

https://nc-myit.us.onbmc.com/

T

raining on the new web portal can be found at:

https://vimeo.com/174371850

A Powerpoint of the above training is available at:

http://bit.ly/29ySJzO

Customers should verify that their NCID account is active and contact their local NCID admin with any issues.

In addition to the web portal, designated customers may call the support center for assistance at 919-807-4357.

* Under this system, Designated LEA / Charter personnel can no longer open tickets for assistance via email.