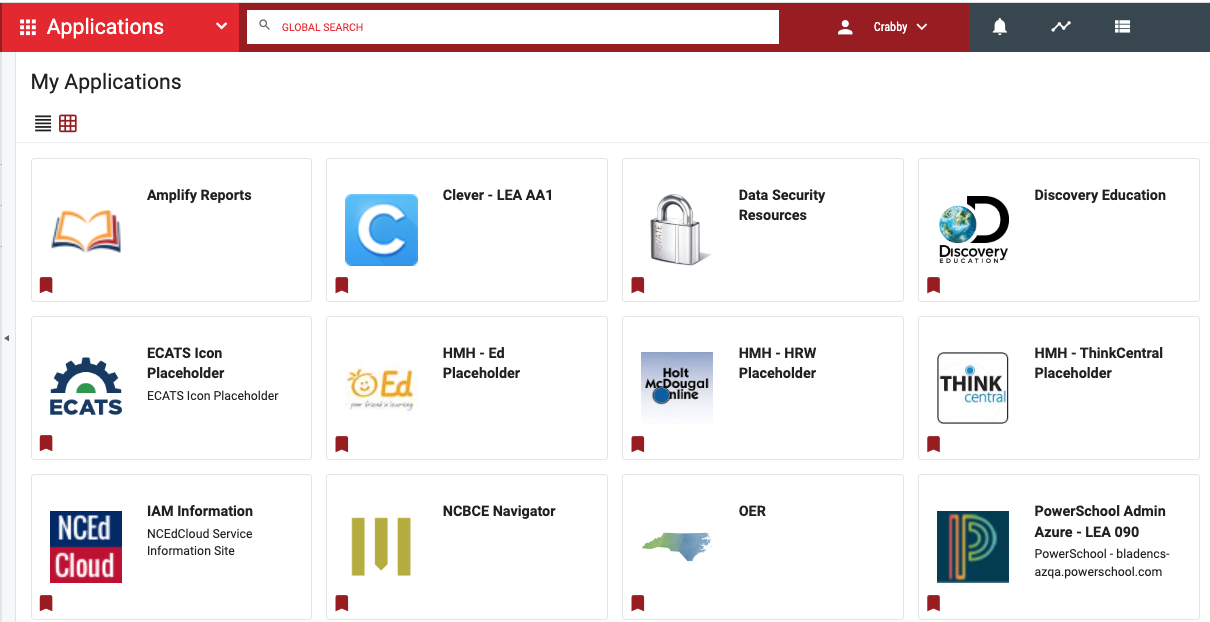 Target Applications are the cloud-based applications, resources, and services that K-12 users can access through the NCEdCloud RapidIdentity Portal for their educational needs. The NCEdCloud provides Single Sign On (login once to NCEdCloud) to access these applications. If you have the NCEdCloud LEA Administrator or LEA Data Auditor role for your PSU you may submit the forms in the box to the right.
Choose the appropriate form (on the right) to ADD, SUGGEST, or REMOVE a Target Application for your LEA or Charter School.
* If you are interested in other Opt-in features such as PK-5 Alternate Logins (Badges), Alias IDs, etc., please see the Opt-In Features menu at the top of this page.
Integration Status of Target Applications:
Opt-in Target Applications are noted in the table as "Available for Opt-In". Applications marked "Integrated" are statewide (NC DPI) implementations that have been completed, and if present, those marked "In Progress" are under development or being piloted.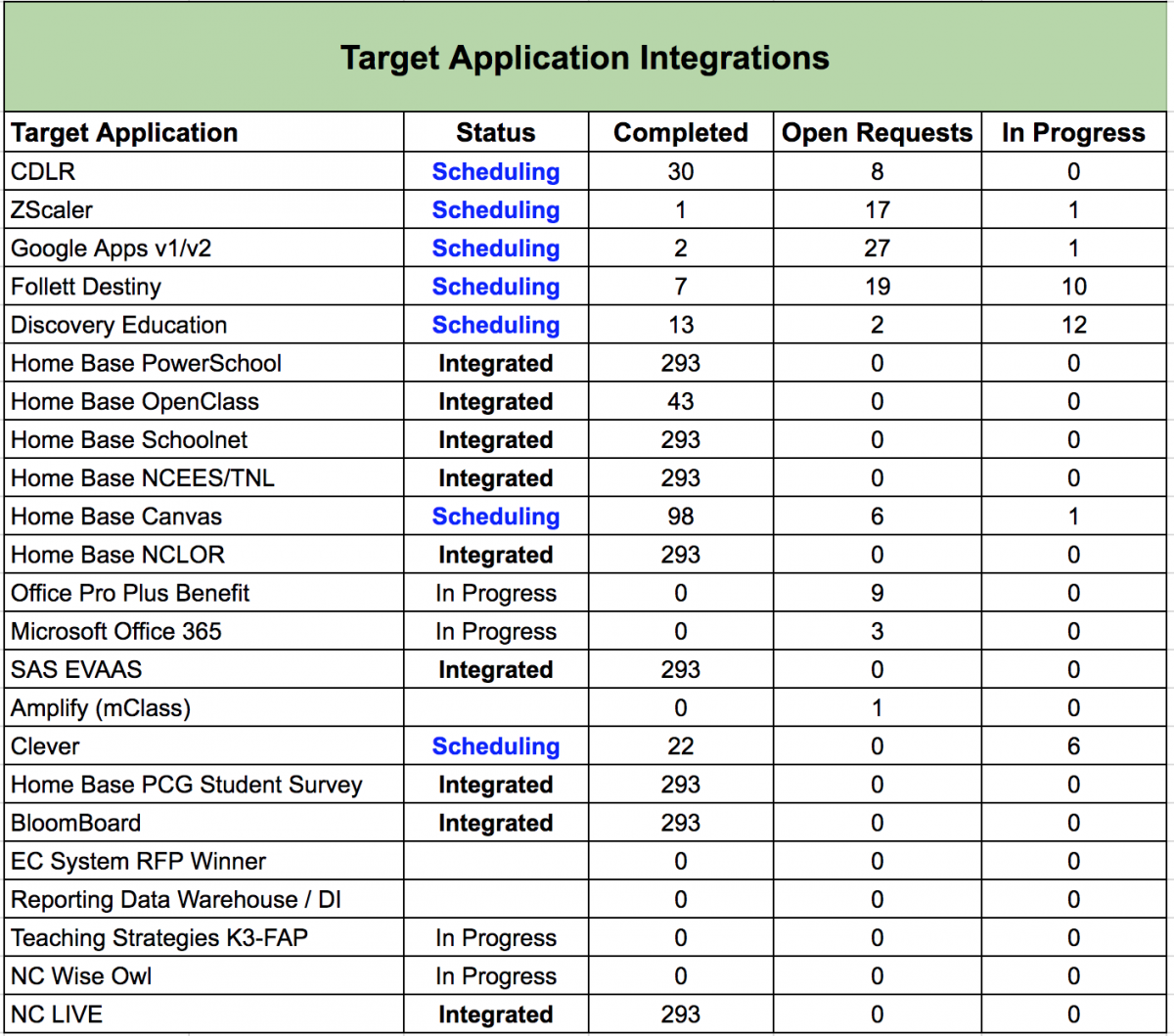 <-  (Click Table to see current status)